| | |
| --- | --- |
| Model NO. | WS-002 |
| With | 0.6m,0.8m,1m,1.2m,1.5m |
| Length | 30m |
| Color | Bright, Silver, Charcoal, Black, Brown, Customize |
| Transport Package | Carton |
| Origin | Hebei, China |
| HS Code | 3925300000 |
| Production Capacity | 80, 00 Sqms/Week |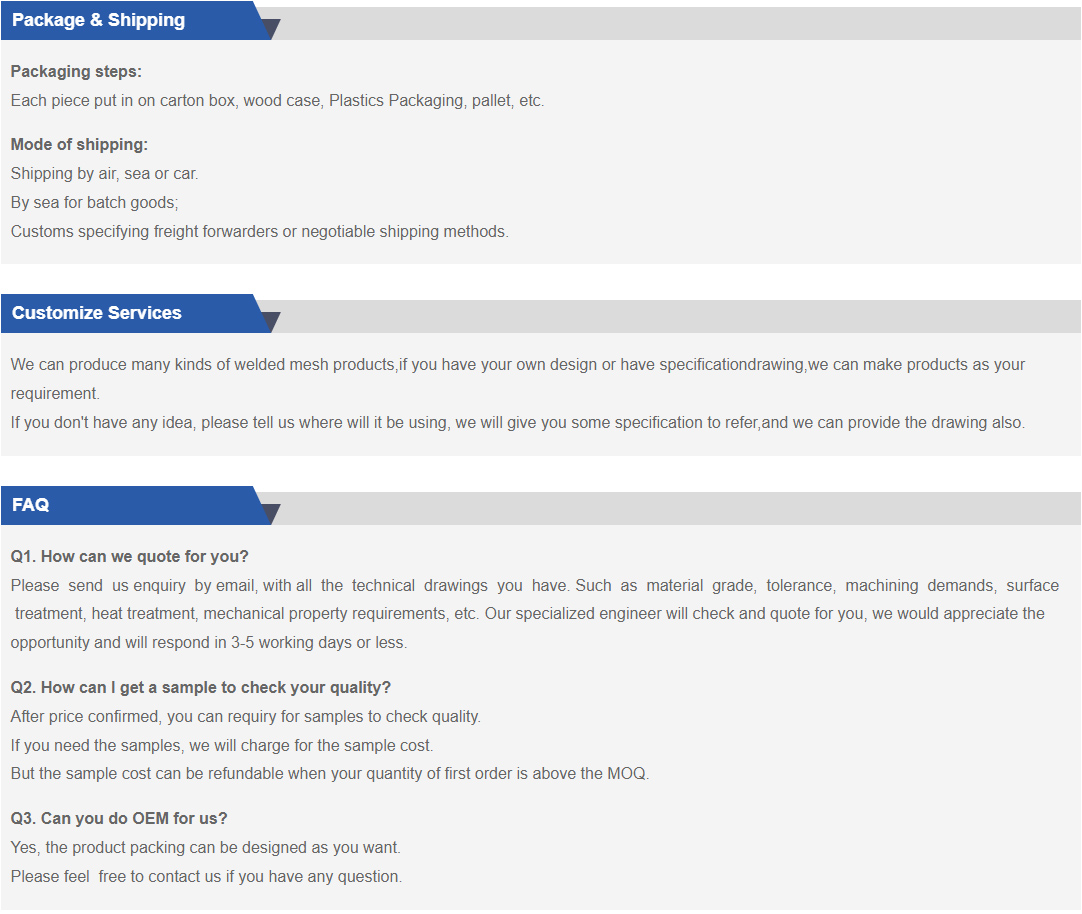 High-transparency and high-definition Gauze a kind of high-end Metal Gauze.
Our company specializes in the production of wire mesh products using world-class high-precision fabrics, our aluminum wire mesh is the door and window manufacturers and consumers DIY home decoration first choice, a wide range of uses. We produce aluminum alloy window screens in accordance with international standards and specifications, with no rust, no fade, good toughness, high strength, size stability, no deformation, good corrosion resistance, easy to clean, light and other advantages, widely used in home decoration doors and Windows anti-glare. This product can also do various colors of paint and other surface treatment. We provide a variety of general standards and in line with the width of doors and Windows with window fabric, also can be customized to different sizes, different colors, to meet the needs of customers, and provide a variety of packaging forms, to provide convenience for customers.
Introduce
Stainless steel wire mesh  also known as stainless steel wire cloth, stainless steel filter.
Stainless steel wire mesh  with stainless steel wire woven in accordance with the order oflongitude and latitude, mesh can be according to the size of mesh and wire diameter to distinguish the specifications.
Stainless steel wire mesh, specifically Type 304 stainless steel, is the most popular material for producing woven wire mesh products.
Often referred to as 18-8 (18% chromium, 8% nickel), 304 is a basic stainless alloy that offers a combination of corrosion resistance, heat resistance, strength and affordability.
Type 316 is the second-most common form of stainless steel, which is a great option for industrial users seeking a higher level of corrosion resistance, particularly in salt-water environments. It incorporates about 2 to 3 percent molybdenum, which increases corrosion resistance, particularly against chlorides and other industrial solvents.
Stainless steel wire mesh, with extensively excellent properties over other metal materials, is widely used within a lot of industries such as food, chemical, filtering, architectural, industrial, aerospace, oil and gas, biology, etc.
Feature:
1) Corrosion and abrasion resistance.
2) High temperature resistance.
3) Highly aesthetic appeal for architectural applications.
4) Hygienic characteristics and clean ability are specifically suitable for food and pharmaceutical               industries.
5) Cost effective.
6) Highly durable and withstand severe conditions.
7) Long life cycle.
Products Details:
| | |
| --- | --- |
| advantage | Safe and environmental protection,fine anti-mosquito, high strength, dust-free, beautiful and transpar long life. |
| Scope of use |  Screen Door, screen window, screen fan, partition screen. |
| Mesh |  18x16,18X14,18X18 reinforced aluminum alloy screen |
| Diameter |  0.13 mm, 0.14 mm, 0.15 mm, 0.16mm.  |
| Color |  Black |
| Width |  0.6m,0.8m,1m,1.2m,1.5m |
| Length |  30m |
Mesh quick reference guide:
If you do not know what mesh you need to order, follow these easy steps and consult our mesh list to determine your best fit:
Mesh lingo:
1. Mesh Count: the number of wires per inch 
or 25.4mm
2. Aperture: the space between the wires, 
measured in microns
3. Microns (µm): 1000 microns = 1mm
Stainless Steel Weave Wire Mesh
1.Material:304 304L 316 316L
2.Weaving: plain/Twill weave, plain/twill dutch weave ,reverse dutch weave
Applications:Sizing (screening), separation (filtering), refining, drying, reinforcement, catalysts, conveyors, shielding, and other industrial, mining and agricultural applications